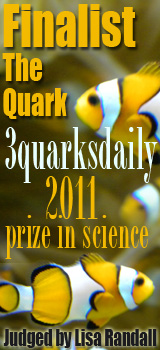 I'm very excited to report that my post on blind cavefish made it to the list of finalists for the 3QuarksDaily Science Prize 2011. I'm in the company of some seriously excellent writers, all of whom I admire. A big thanks to everyone who voted me in and helped spread the word about this very young blog. You're all incredible!
Here are the other finalists:
They're all excellent posts, and it's great to see science writing getting some love.