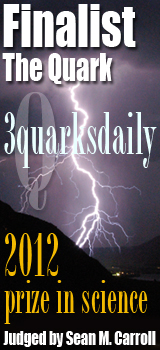 Wow! I made it to the final round of the 3 Quarks Daily Science Prize. It's an honor to be included among these seriously talented science writers. The final winners will be announced by Sean Carroll in a week.
Here's the list of the other finalists, who you should definitely check out. I absolutely love this reading list.
To everyone who voted, tweeted and shared my article, thanks for all the crayon love. I'm very grateful for the overwhelming show of support. The color series are by far my most popular posts, and have spurred discussion on many online forums. Needless to say, I'm delighted!