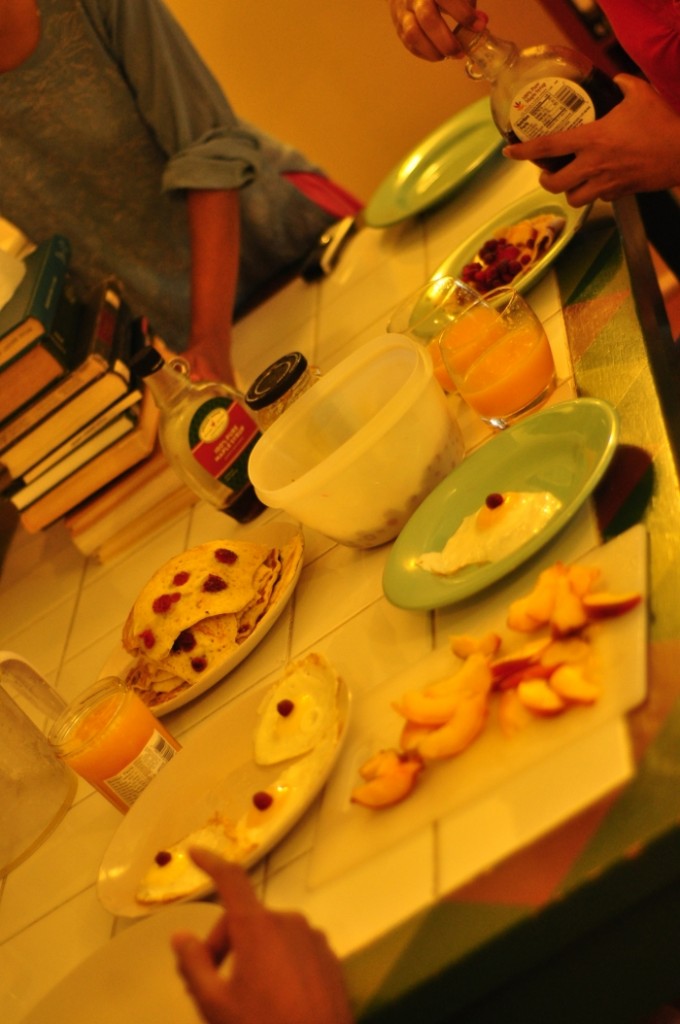 There are few pleasures in life that exceed the simple joy of devouring home-cooked pancakes on a Sunday afternoon. I'm not much of a cook, but brunch is by far my favorite meal. So I decided that it's time to take matters into my own hands, and improve my pancake making skills. Oddly enough, the first job I ever had as a college freshman was as a breakfast chef in my dorm. Back then, I'd make pancakes from a box, using Aunt Jemima's pancake mix. I've since realized that it's not much harder to make pancakes from scratch, and it's a whole lot more gratifying. The quest for the perfect pancake is something of a lifelong journey. But unlike other boring journeys, this one is delicious, and served with syrup. Mmmm.
So where do we begin? I favor buttermilk pancakes myself, for their light and fluffy texture. If you go online and look for recipes, you'll find plenty that claim to be the BEST buttermilk pancakes. Are these recipes really all that different? What sets them apart? And what's the essence of a truly excellent buttermilk pancake?
Like any scientist worth their salt (sorry), I decided to answer this question with a graph. After all, the whole is just the interaction of its parts. So let's take apart what the web thinks of as the perfect pancake.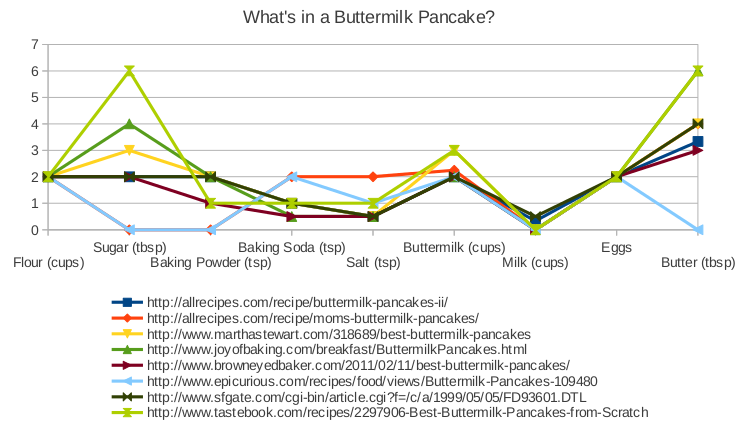 Above, I plotted the ingredients that go into a buttermilk pancake, according to eight highly rated online recipes. I normalized the recipes so that they all have the same amount of flour. You'll see that there are certain essentials that you just don't mess with. You definitely need one egg for every cup of flour. And there isn't much variation in how much salt or baking soda you put in. On the other hand, these recipes vary widely in how much butter or sugar they include. Presumably, the excellence of a pancake is less sensitive to variations in these other ingredients. But which recipe do you follow? What's a good empiricist to do?